Most women's dream is to meet the man of their dreams and head out into the sunset to be happily ever after without any distractions, but women in Swaziland must share the man of their dreams with one or more other women, depending on the case.
According to various reports, three years ago, in June 2019, the King of Swaziland, King Mswati III, issued a statement that men must marry at least five wives or more or face imprisonment. According to the Eswatini news agency, IHarare, Swaziland men are required and expected to have more wives so that every woman has a husband.
The king noted that there are more women than men in Swaziland, which the king says is a very serious problem for a country known to be full of virgins. However, her way of thinking has been criticized by many, who say that women are still seen as sex objects but marriage should be the ultimate goal of societal acceptance.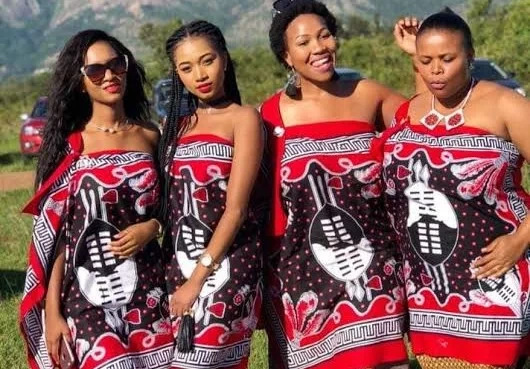 King Mswati alone had 15 wives and 23 children while his father and predecessors had more than 70 wives and more than 150 children. In a statement, King Mswati said he had urged all men in the country to marry at least five wives and the government had assured the men it would pay for the wedding ceremony and buy them a house.
"Here's the deal, marry at least five women and you can be sure that the government will pay for the wedding ceremony and buy them a house."
King Mswati warned that any man or woman who opposes the decision "faces a life sentence".