It has been circulating on social media that companies that produce and sell sachet water (Pure Water) will be selling it at a higher price. Economically, this implies that retailers and hawkers will also increase the price of sachet water.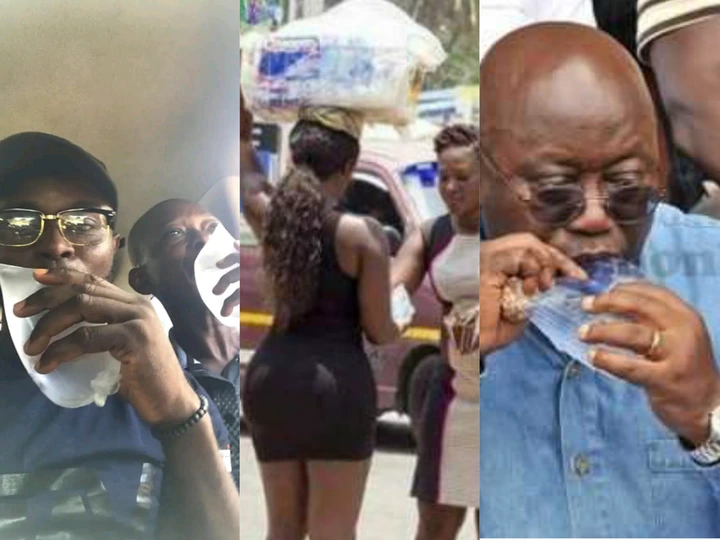 It has been revealed on various social media platforms that, one sachet water will be sold at 50 peswas. This has already made some sellers to start selling sachet water at 50 peswas.
Now, some pure water buyers are already finding alternatives. And on Facebook, Ghanaians seem to have already agreed on the type of water they will go in for, if the price of one sachet water moves from 30 peswas to 50 peswas.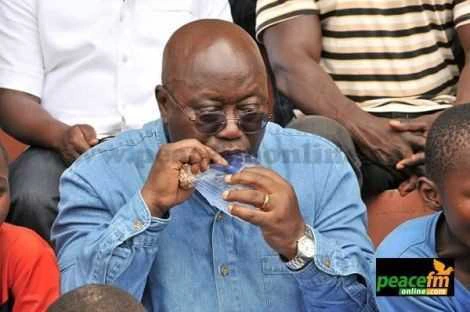 President Akufo Addo drinking pure water
On Facebook, a user revealed that, they will go in for "ice water". Ice water used to be water that most Ghanaians used to drink some years ago. The user upload a picture of an ice water and suggested that Ghanaians should choose that because the price will be very high in no time.
Below is the message the user posted on "Tell It All" Facebook page.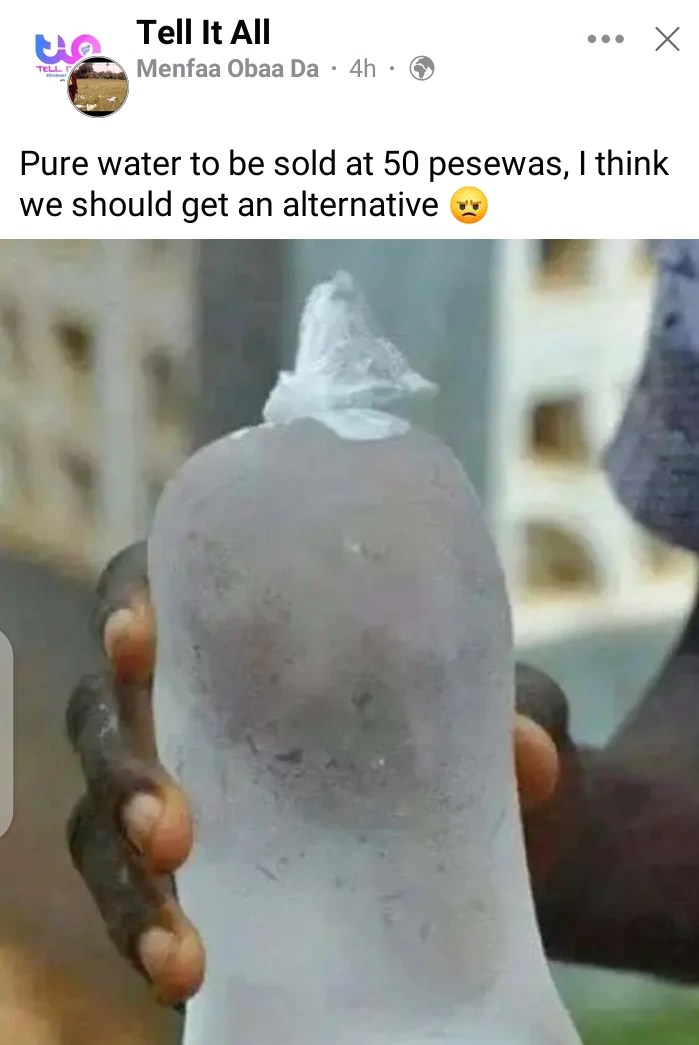 Other users have also agreed to it. But one of them revealed that he is not concerned about the price at the moment but the price of it in two years time.