Blessing CEO is a well-known relationship expert and therapist. She has explained why men are less likely to marry women with big backsides but prefer to date them and dump them after some time.
Recall The relationship expert recently underwent surgery to enlarge her backside a few weeks after she revealed that girls who do liposuction won't find husbands.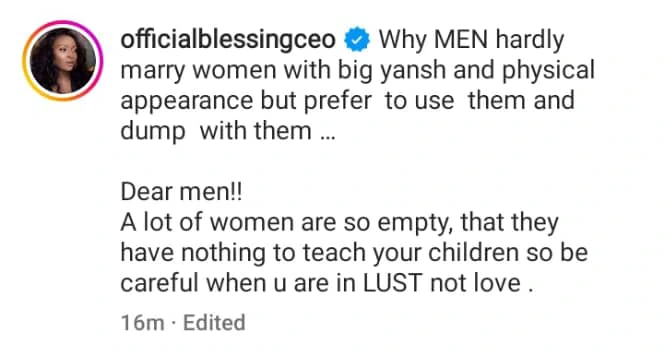 The relationship expert explained this phenomenon in a video posted to her Instagram verified account, claiming that a man's sexual drive drops after marriage due to the weight of responsibilities they have to their family's safety and well-being first, which reduces their libido for sex and causes stress.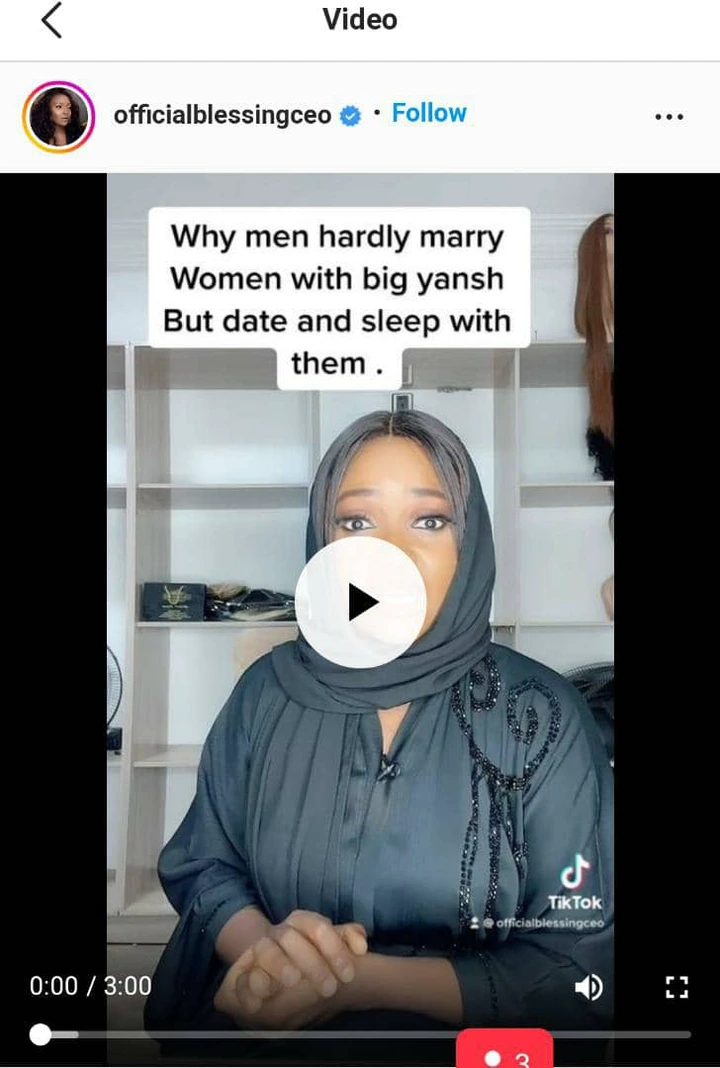 As a result, they will begin to see less attractiveness in their wife and other women. Her second reason was that most women who have big backsides aren't intelligent at all and don't have what it takes to raise a child properly. Most women with big backsides don't have anything to offer a man and can't do their children's homework because they are not intelligent.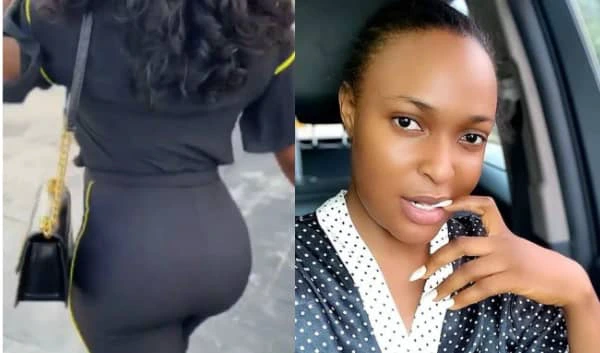 Therefore, most men will choose to date women with big backsides, enjoy themselves sexually, and then dump them because they are not good for marriage and can't make good mothers. The same woman recently underwent backside surgery because she felt her backside was too small.
She said most women are empty up steps and have nothing to teach their children so men prefer to sleep with them for fun and dump them. She advised men to avoid women with big back side because they are not intelligent but same lady did surgery to enlarge her own back side.