Many are feared dead as the chains on a trailer carrying timber logs loosened accidentally at Bogoso in the Prestea Huni Valley municipality of the Western Region.
It is unclear what caused the accident but the chains were said to have fallen apart at the Bogoso roundabout near the central market.
Traders ran helter skelter with many leaving their wares behind despite Saturday being a busy market day.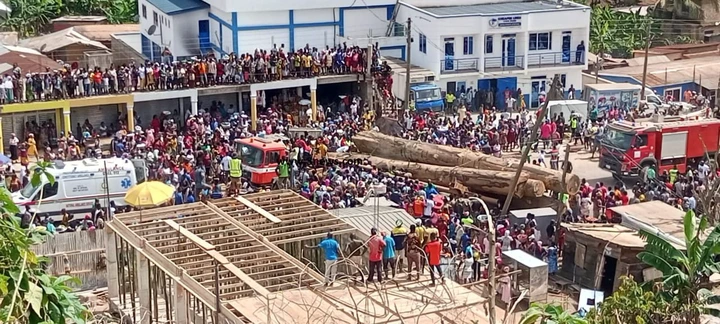 Some of the logs fell on parked cars.
Officials of the National Disaster Management Organisation (NADMO) and other emergency services rushed to the scene to save lives